Welcome to Paramount Waste Reduction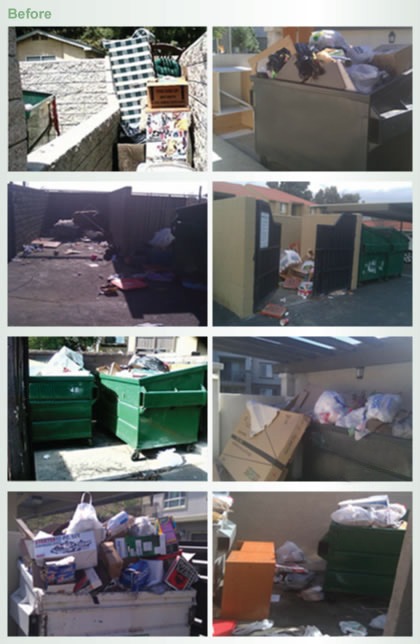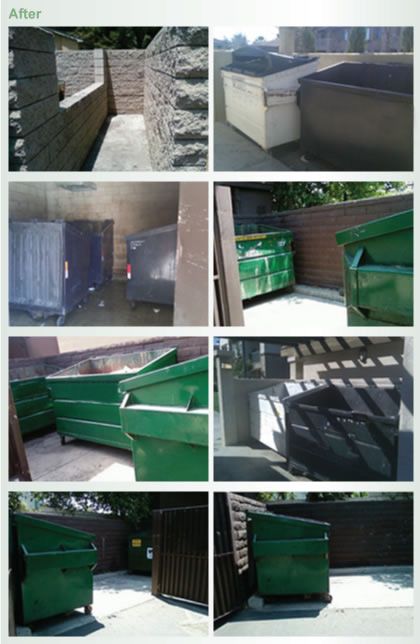 We want our new prospective partners to understand what we do and how we work. There is no better way to clarify what we do than to just simply explain our process from start through implementation. We are confident that we can and will create a long term savings solution and provide an onsite services that will exceed your expectations. At PWR we are committed to exceptional customer service from the beginning and we are available to walk you through our process at any time.
Waste Characterization Study
The first step of the PWR process is to perform a comprehensive analysis of your trash and recycling. We want to discover where the problem areas are on your property and why these areas are a problem. These problem areas typically cause you to be over serviced on the rest of your property and with our experience we will create a solution to eliminate these problems on your property. Basically during the waste study process, we are gathering as much information as possible for us to develop the most aggressive savings solution on your property.
Next step in this process is to analyze your waste and recycling bills. We want to compare the current level of service on your property with what you are getting billed for. Sometimes they do not match up. The result is you have been paying for incorrect services, sometimes these incorrect charges have gone on for years. If this occurs, we do the work to recover the money for your property.
There is no fee for us to complete a Waste Characterization Study on your property, so it is easy to get us started with no strings attached.
Developing a Solution
After our in-depth waste study, we begin developing a savings solution specifically for you. Our solutions could include everything from reduction in the numbers of days of service, reduction in the number of bins and/or a change in the bin sizes on your property. In some solutions we might recommend a change in haulers, depending on your city's requirements. Your property will have a savings solution individualized for you, using over a decade of experience implementing solutions for our partners. We have over a 95% success rate.
The waste study and solution process can vary in the amount of time it takes based on your property's needs. Generally it takes us 1-2 weeks from the start of the characterization study to having a solution ready for your review in the form of a proposal.
Developing a Proposal
Now it is time for our proposal process. Our proposal contains fairly standard terms, however we do have some differences we would like you to understand. First, we list your hauler's monthly savings and our monthly price for implementing our savings solution and service . This difference between the hauler savings and the cost of our services is your savings, or money you can put back in your budget. Yes, your savings is listed right in our proposal. We do this because we are committed to saving you money and we guarantee our savings in our proposal.
Another beneficial aspect to our proposals is our terms of service is for 30 days or month to month. We are so confident in our savings solutions and the quality of our service we do not need a long term contract to "lock our partners" in to outrageous durations. We let our savings and our service speak for themselves.
Reaching an Agreement & Implementation
Once we have an agreement on our proposal, it is time for PWR to start the real work on your property. Immediately following the agreement, we begin making the recommended changes to your hauler services . PWR will make these changes for you. The changes from the hauler will generally be made within the 5-10 days of the request depending on how extensive the changes. PWR's onsite service will start within days after we have reached an agreement.
Bob Farni, Founder & CEO or Rob Ochoa, General Manager will be involved in every step of the process from waste study to implementation. We stay involved for the duration of our agreement whether you are a new or long term partner. One of the many advantages with PWR is when you call us you are not going to get a customer service representative on the other line, you are going to talk with a member of our Management team. We are dedicated to exceptional customer service to ensure our partners needs are met or exceeded.